We got the chicks in April, much to early but we couldn't wait. We've had tons of chicks over the years but never gotten from a hatchery. We've always had chicks raised by our own hens. Hatchery chicks are much different, raised by lightbulbs ((((poor things))))))
We also got 7 ducks. we were going to get a duck or two but we saw these 7 and they were leftovers no one wanted. For sale "a buck a duck" so I got them all. Julius, the crested duck, left his shell body so now we have 6 which have tunred out to be Runner Ducks.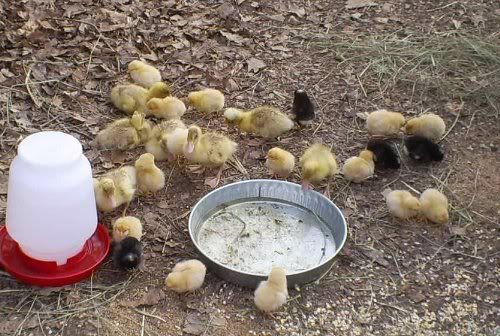 We started with 15 Buff Orpingtons and 5 Barred Rocks, all pullets.
GG the chick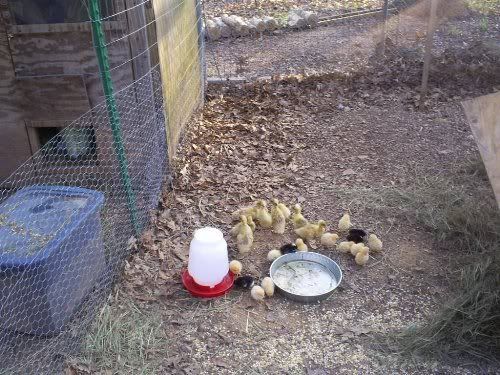 chickside seperated from Henside
Hen (an aracauna mix) checking out the chicks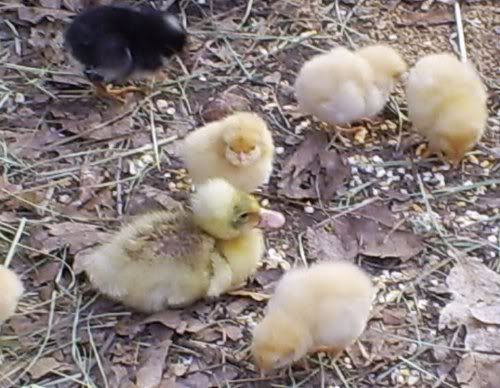 Beloved Julius, the crested duck, he crossed over about a month after this was taken.