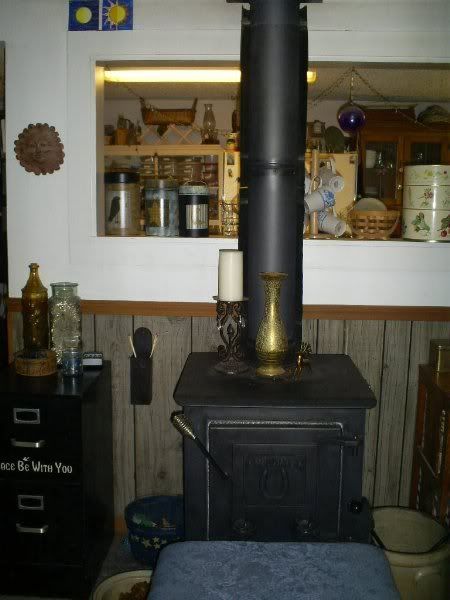 Our tiny woodstove. It's a 14 inch woodstove but I can fit up to 18 in logs at an angle. It is small but it's plenty to keep the whole house warm all winter and I've taught myself to cook on it and in it :)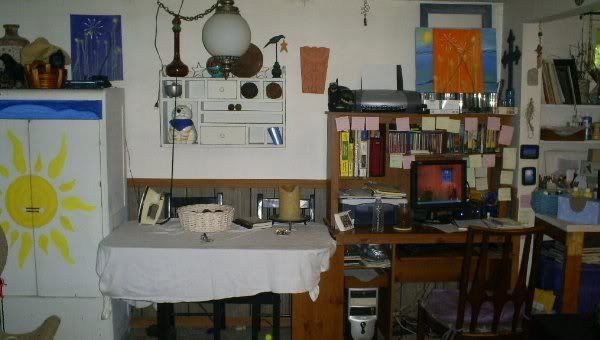 The dinning room / office / shipping center / and a lot more. This is also the area that we come into from the front door so it gets a lot of traffic, of course in a house this small with 2 humans, 2 dogs and 4 cats every room gets a lot of traffic.
The computer area. This is where Nik does a lot of his lessons, some online, some on CD's. It's also my work office and where we both play games and cahoot with friends. Nik's into Star Wars and Sratcraft games, I generally only have time to play in the winter but I love the Myst games and Syberia.
The dinning table, it's rarely used for dinning tho. We do use it for feasts and special occasions but mainly we eat on the futon or where ever. We do use the dinning table a lot tho, it's where we package things up and weigh them, where I close tea bags and we pull it out and play games there sometimes too.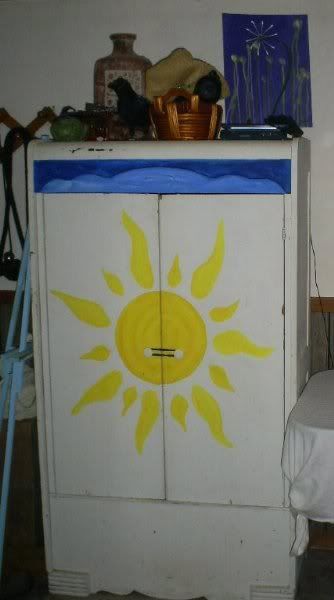 The wardrobe is where I store artwork and shipping supplies. It was left behind by two families and given to me in exchange for cleaning a house. It was brown and had some damage but I love it and will eventually finish painting it and adding shelves inside.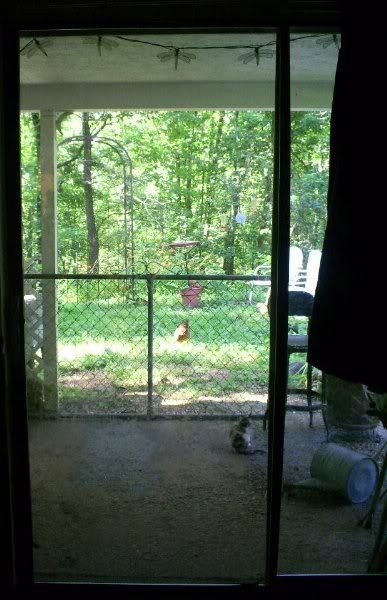 The view out the front door. I darkened it so you could see the view outside better. Sitting at the desk in the mornings with coffee and looking out is one of my favorite things. Just past the arch the yard slopes down to the lower yard and then begins to slope down to a deep ravine. Very often fog rolls up from the ravine and spreads thru the forest like a silken shawl. I love most days but those are among my most favorites.