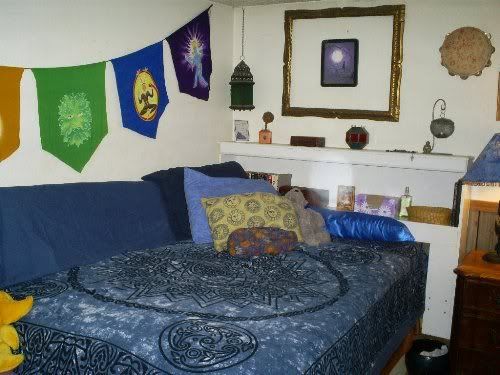 My beloved bed and sleeping area. I do most of my reading on the futon but I do read here as well. The main things that go on here are sleeping, game playing and family meetings. I have a little bed tray that we use to play cards and dice on, for board games we use a large book. We've played many years of yatzee, Uno, Star wars trivial pursuit and Harry Potter games here. We play Chess (Niks favorite game) on the coffee table/cedar chest.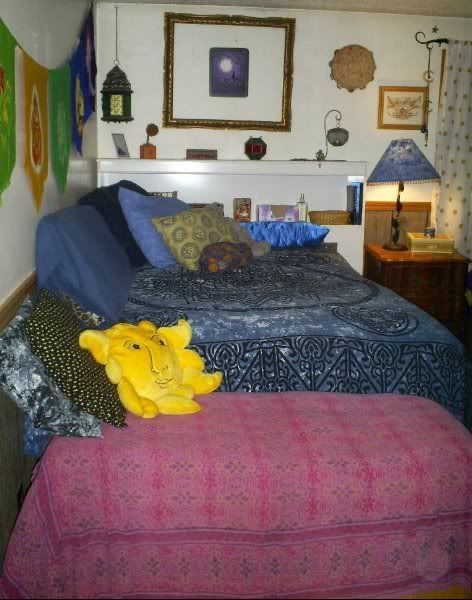 In a house this small everything has to be multi purpose whenever possible. I raised my bed up on blocks so that we could store our backpacks, extra shipping boxes, baby trunk and other things. The bench at the end of the bed is another trunk which houses clothing I sell online. I store blankets in the coffee table/cedar chest but the ones that don't fit we store under our mattresses.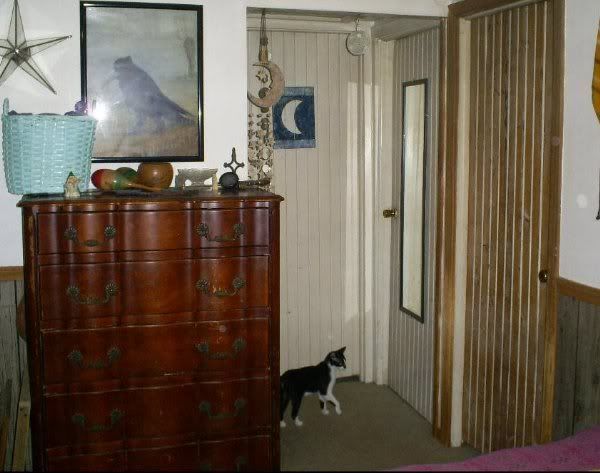 Ursa in the tiny hallway. The brown door is Nik's room, the door with the mirror is the laundry room/closet and the door with the moon is the bathroom. It's a tiny house but we love it and it serves us well.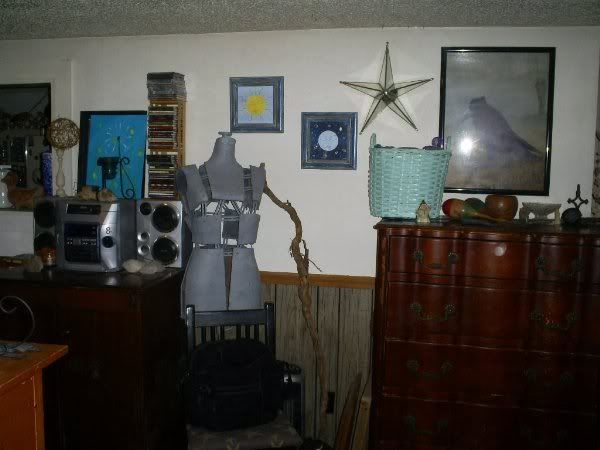 The center wall. This wall runs down the center of the main part of the house. On one side is the living area and my sleeping area, on the other side is the kitchen and bathroom. Most of the artwork is mine, except the crow. And the dress form's name is Matilda.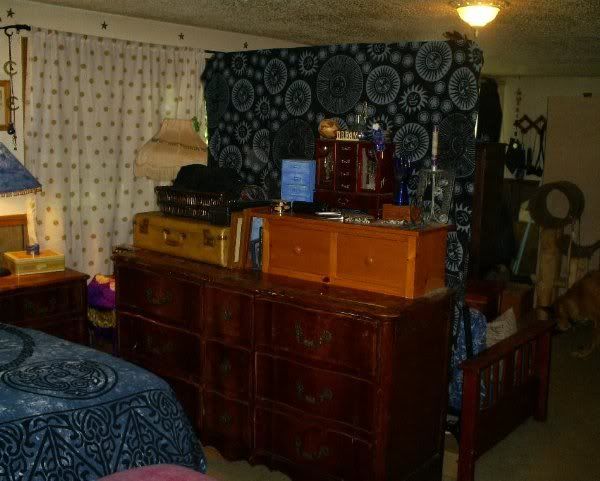 This is the back side of the screen that divides the living and sleeping areas. It's a terrible mess right now. The suitcase was given to me by my Grandfather many years ago and, it's hard to see but, the big brown jewel box was a gift from Nik :)