The poultry people headed straight for the garden but were swiftly headed off :) Most of the chicks stayed closer to the chicken pen. Here are the 6 ducks, 4 Buffs and 1 brave Red.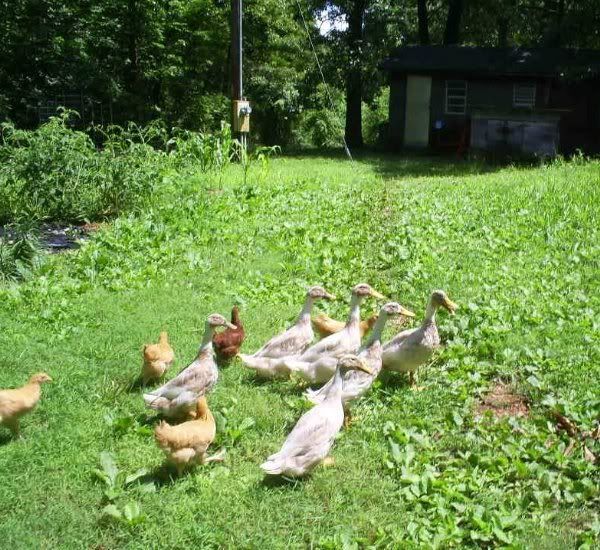 Of the 6 ducks there seems to be only one male, we named him Gomez. We haven't named the women yet because they keep changing and we can't tell who's who.
In the back is the cabin. We rent it to a man right now.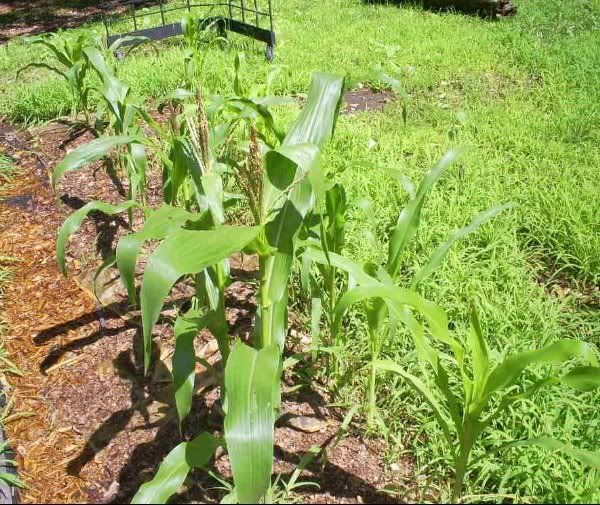 Lovely corn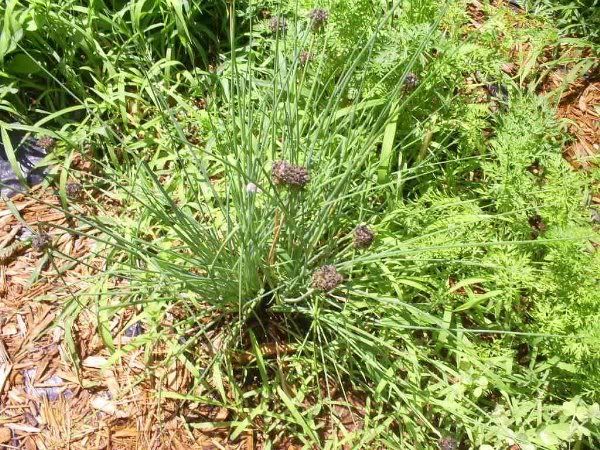 Chives and Carrots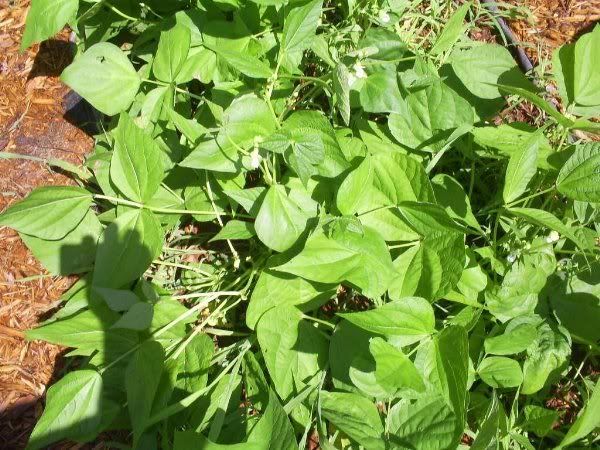 Bushbeans
Potatoes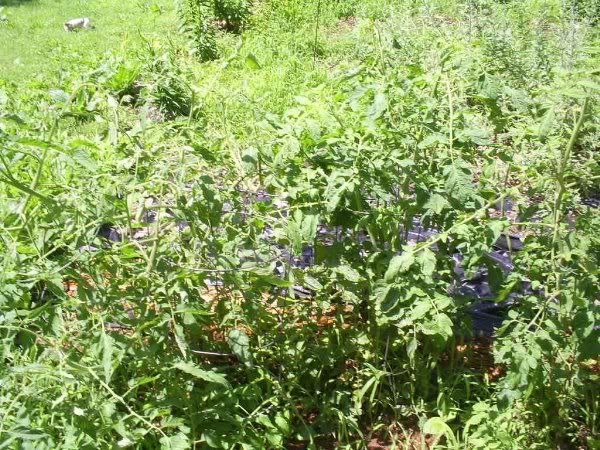 Tomatoes
Blessed Ladybug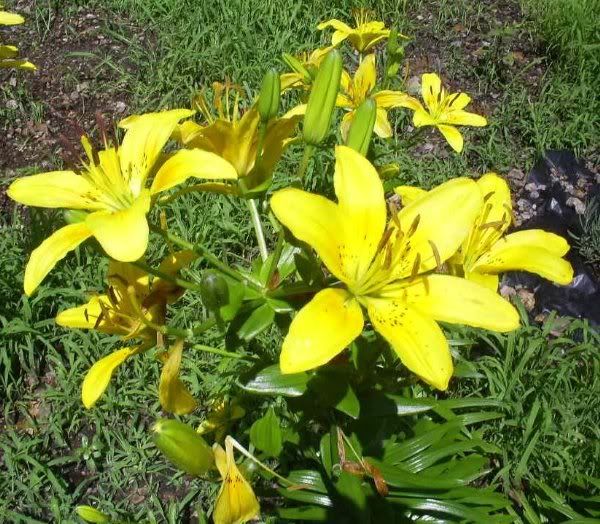 Solstice Lilies
Pond
The goldfish, Archemedes, tho you can't actually see him.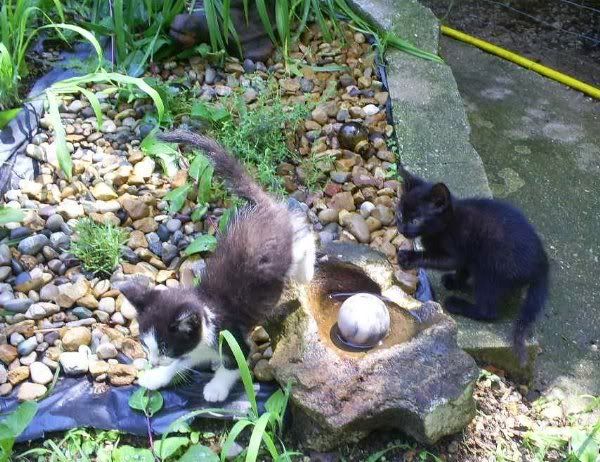 Oded and Wicket, feral kittens who aren't very feral *~*
Pyewacket, who fell asleep waiting for me to come back in :)